This guide involves acquiring a piece of software (PCSatelliteTV) that is not free – either you buy it or you get hold of it in some other way. I will not be held liable for your choice.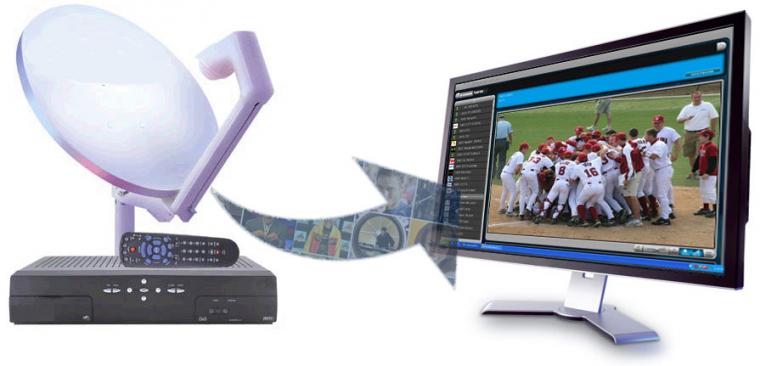 Introduction
This guide will cover just how easy it is to play TV on your computer using nothing but software and internet. I was amazed at how well it worked, and although the quality could have been better the choice of channels makes up for it.
This guide involves, as stated above, an acquisition of PCSatelliteTV and you may choose in which way you do this.
Install
Install the program using custom or standard settings, either way works well. No crucial configuration is needed during the installation process. I found some trouble with NOD32 giving virus warnings however I found that the warnings were only issued to the temporary files that were extracted – not the final product.
Scan for channels (optional)
Before opening the program you may want to scan for channels. This extremely slow process (can take hours) scans a directory for any channel available. I have as of now not fully completed a scan like this, so I can't tell you whether it's useful or not.



To start the scan, open the Scan Channels.exe file in your installation directory (the one you specified during installation), press the Scan For Available Channels and let it sit for a long time. A progress bar will tell you how much is left.
Conclusion
After all of this it's time to enjoy your TV! Open up the main PCSatelliteTV application and doubleclick on any channel to start playing. The quality could be much better and some channels fail to work entirely, but at least it's TV – and not only free channels but also paid ones.
It does its job – it works, but of course it can be made much better.
Screenshots